Find Unique and Budget Conscious Decoration Ideas for Your Upstate New York Wedding
Decoration Ideas for Self Decorators or Brides on a Budget
Candles, flowers, linens, baskets, inspirational quotes, and more from the best Rhinebeck stores.
Innovate and Create a Unique Wedding Decor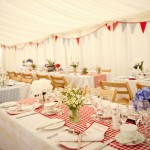 Wildflower aisle runners, tea light lanterns, inspirational note cards at every seat, beautiful serving plates for the dessert table and the list goes on. Your options are endless to create the wedding ambiance of your dreams without leaving Rhinebeck. See which stores stock or can custom order the essentials to design and create your one-of-a-kind look.